How Green Tea Can Help You Feel & Look Good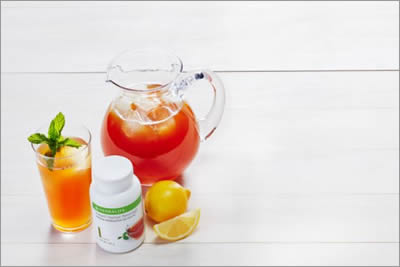 Green tea is touted to be one of the healthiest beverages on the planet. It's loaded with antioxidants that have many health benefits, including improved brain function and improved metabolism. Here are some of the main benefits of green tea.
Increases fat burning
If you look at the ingredients list for any fat burning supplement, chances are, green tea will be on there. This is because, according to research, green tea can increase fat burning and boost metabolic rate.
In one study involving 10 healthy men, taking green tea extract increased the number of calories burned by 4%. In another involving 12 healthy men, green tea extract increased fat oxidation by 17%, compared with those taking a placebo.
Caffeine may also improve physical performance by mobilizing fatty acids from fat tissue and making them available for use as energy.
Improved brain function
Green tea does more than just keep you alert, it may also help boost brain function.
The key active ingredient is caffeine, which is a known stimulant. It doesn't contain as much as coffee, but enough to produce a response without causing the jittery effects associated with taking in too much caffeine.
However, caffeine isn't the only brain-boosting compound in green tea. It also contains amino acid L-theanine, which can cross the blood-brain barrier. L-theanine increases the activity of the inhibitory neurotransmitter GABA, which has anti-anxiety effects. It also increases dopamine and the production of alpha waves in the brain.
Studies show that caffeine and L-theanine can have synergistic effects. This means that the combination of the two can have particularly powerful effects in improving brain function..
Many people report having more stable energy and being much more productive when they drink green tea, compared with coffee.
Contains healthy bioactive compounds
Green tea is more than just a hydrating beverage. The green tea plant contains a range of healthy compounds that make it into the final drink.
Tea is rich in polyphenols, which are natural compounds that have health benefits, such as reducing inflammation and helping to fight cancer. Green tea contains a catechin called epigallocatechin-3-gallate (EGCG). Catechins are natural antioxidants that help prevent cell damage and provide other benefits.
These substances can reduce the formation of free radicals in the body, protecting cells and molecules from damage. These free radicals play a role in aging and many types of diseases.
Antioxidants may lower the risk of some cancers
Cancer is caused by uncontrolled growth of cells. It's one of the world's leading causes of death. Research has shown that oxidative damage can lead to chronic inflammation, which can lead to chronic diseases, including cancers. Antioxidants can help protect against oxidative damage.
Green tea is an excellent source of powerful antioxidants.
A comprehensive review of observational studies found that women who drank the most green tea had an approximately 20 - 30% lower risk of developing breast cancer, one of the most common cancers in women.
May help you lose abdominal fat
Given that green tea can boost the metabolic rate in the short term, it makes sense that it could help you lose weight. Several studies show that green tea may help reduce body fat, especially in the abdominal area.
One of these studies was a 12-week randomized controlled study involving 240 people with obesity.
In this study, those in the green tea group had significant decreases in body fat percentage, body weight, waist circumference, and belly fat, compared with those in the control group.
At the end of the day...
Green tea has a range of possible health benefits. To help you feel better, lose weight, and lower your risk of chronic diseases, you may want to consider making green tea a regular part of your life.
Consider Herbalife's Herbal Tea Concentrate - a convenient, powdered form of green tea that contains several other healthy botanical compounds. For more information, click/tap on the image below.