Herbalife24 Prepare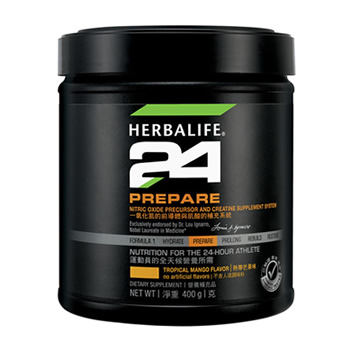 Working Muscles require oxygen-rich blood. Developed with Nobel Laureate Dr. Lou Ignarro, Prepare supports healthy blood flow and nutrient delivery to muscles during exercise. A precursor system of L-arginine, L-citrulline, and L-ornithine α-KG supports nitric oxide production, and gold-standard creatine monohydrate supports intense muscular contractions to further power your workouts.
Key Product Benefits
Supports healthy blood flow
Enhances fast-twitch muscular cntractions
Maintains focus and performance
Product Usage
Gently shake the canister prior to each use. Mix 2 scoops (16g) of Prepare with 480ml of water. Shake vigorously. Consume once a day prior to or during exercise.