Multivitamin Complex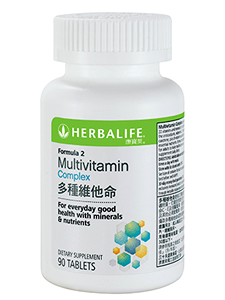 Multivitamin Complex is designed to help provide essential nutrients and create a foundation to support long-term good health. Taking multivitamin and mineral may help bridge nutritional gaps for those whose diets do not meet the recommended dietary allowance.
Key Product Benefits
Provides 22 essential vitamins and minerals.
Contains antioxidant vitamin A (as beta-carotene), C and E to support your immune system.
Includes folic acid, calcium and iron.
Promotes healthy bones, skin and hair.
Scientifically formulated to nourish your body and support metabolic function at the cellular level.
Product Usage
Take one tablet three times a day with meals.
Nutritional Information