Cell-U-Loss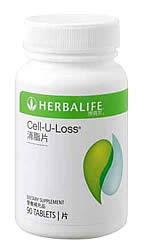 Cell-U-Loss has a new improved formula to support the healthy elimination of water and promote the appearance of healthy skin. Plant-based ingredients and added minerals help support fluid balance.
Key Product Benefits
Support healthy elimination of water through the kidneys
Promotes healthy activity of the urinary tract
Helps maintain the appearance of healthy-looking skin
Contains herbs traditionally used to support fluid balance
Key Ingredients
Zea Mays (Corn Silk) Style 1.37g.
Taraxacum officinale (Dandelion) leaf 50mg.
Petroselinium crispum (Parsley) leaf 40mg.
Asparagus officinalis root 20mg.
Sodium (as chloride) 26mg.
Magnesium (as oxide) 24mg.
Calcium (as carbonate) 24mg.
Product Usage
Take one tablet three times a day with meals.